In today's fast paced world, you need an insurance agency representative who will work for you. Finding the best coverage at the right price, and coupling it with personalized service, has been our primary objective for over 40 years. We believe that an educated customer is a satisfied customer. Call or email us for a quote.

You work hard for what you have and covering yourself and your most prized possessions isn't a "one size fits all" endeavor. Check out the many lines of personal insurance we offer and Contact us for a free, personalized quote for your home, autos, personal liability needs and more.
As business owners, just like you, we know that keeping business costs low starts with affordable business insurance. The important thing is having the right coverage when you need it: when a loss occurs. Click the link above to see some of the many types of companies we work with and be sure to contact us for a free quote. 
Homeowner's & Renter's Insurance
Whether you own or rent, we can find you the right coverage at the right price! Protect the important things.
 _____________________________________________________________________
Driver Safety

How many times have you looked over at the car next to you, or at an oncoming vehicle, and discovered your fellow driver on their cell phone? You don't need to read the many reports compiled by the National Safety Council to know that distracted drivers pose a threat to everyone else on the road.
Now, New York State's Governor Cuomo, who calls distracted driving an "epidemic on our roadways", last summer approved higher fines for these types of infractions in an effort to curb the practice and save lives. They range from $50 for a first offense up to $400 for a third, as well as points on  your license. The same points that will increase your automobile insurance rates. You can read about it here.
Cars do not have auto pilot. At least not yet. We encourage you to not text and drive and  to limit your distractions while behind the wheel altogether. A fine is not the worst thing that an happen. Drive Safely!
---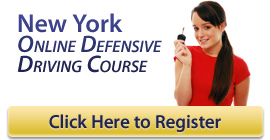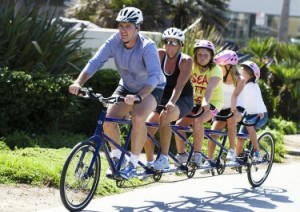 It's the perfect time of year for a bike ride! Besides being great exercise, it's a good way to spend time with your family and friends outdoors. Unfortunately not every town has bike paths. And so, we share the roads.
     Certainly you've had the experience; you come around a corner and, in front of you, are folks on bikes, enjoying the day. What is your first thought? Is it something like, "Oh man, get out of the way!" or "Roads are for cars!" or even "Some of us have somewhere to be today!"? I know I've thought (or said out loud) every one of those. Perhaps if you are biker yourself the response is not as visceral.
     What we all need to realize is that the folks on the bicycles are our neighbors. They're someone's family members. And their safety is just as important as our own. With a little mutual respect, both riders and drivers can share the road safely.
     Here's a New York State site with helpful information on how to do just that. And here's a Canadian Site, aptly titled "Share The Road".
Handy Site for Scam Alerts
Check out this site for current scam alerts so that you can protect  yourself and your money.