About Us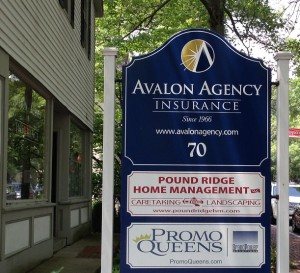 Avalon Agency is a second generation, family-owned independent insurance agency located in Pound Ridge, New York. We have served our New York and Connecticut customers for over 50 years making sure each family and business has the most value for their dollar. Whether they come to us for business insurance quotes or car insurance quotes, we research all options.
The Right Business or Personal Insurance Coverage at the Right Price
Our experience allows us to help find the right coverage for you, at the right price. We don't just offer "cookie cutter" insurance policies. Every policy we write is tailored to fit the client's specific needs. We only represent strong, national and regional insurance carriers who will be there when you have a claim.
We offer all lines of personal and business insurance from manufacturers, office buildings and contractors to homes and automobiles and we can even insurance your toys (motorcycles, antique autos, RV's, snowmobiles…).
There Is a Human to Answer Your Insurance Questions
As your agent, we are here to find you the right coverage, answer your insurance questions and assist you through the claim process. When you call us, you speak directly to a human being who cares as much about your insurance needs as you do.
Don't accept insurance renewals year after year without seeing what the competition has to offer. We are the competition. Call or email us and see what we can do for you. Our experience shows with every policy we write.