A Very Brief Holiday Checklist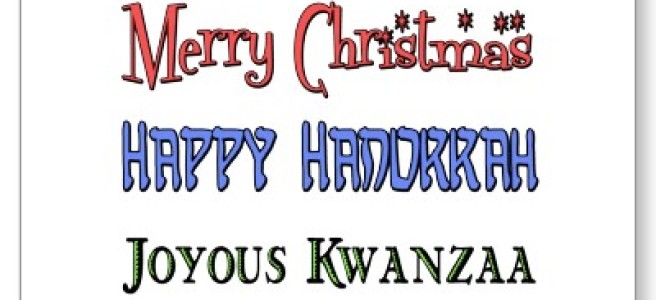 It's holiday time again and most of us are feeling the pinch of the bad economy. Here's a helpful list that might make thing easier.
We all know that the true spirit of the season isn't necessarily in the gifts we give or receive. But since it is a big part of how we celebrate, here are a few basic ideas on how to minimize your spending this season.
1. Decide how much you are willing or are able to spend. Make a note and be sure not to let yourself go above the amount and stick to that budget.
2. Whenever possible, pay with cash. Nothing says happy holidays like a big credit card bill to start off the new year.
3. Choose who you are getting gifts for and how much you feel comfortable spending on them. If you have to shorten your list, holiday letters are a great way to show your friends they are in your thoughts.
4. Bring your list everywhere you go, and take advantage of "special savings days" at your favorite retail stores during the year, not just during the holiday season. Using coupons and free shipping with online purchases are also good ways to save. After-Christmas sales offer great deals for next year's presents.
5. Some stores offer free gift wrapping. Taking advantage of this saves  you the cost of buying the paper, tape and bows yourself. Just remember to keep track of whose gift is whose.
These are just some basic thoughts to help you survive the season. The  most important thing is to remember to let those you care about the most know how important they are to you. Enjoy the holidays and stay safe!