Frying Your Turkey? Safety Tips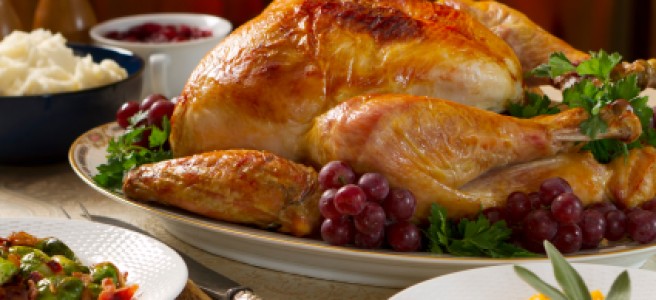 Thanksgiving is all about family, food and togetherness. Keep it safe with some great tips from around the internet.You hear a lot these days about folks who fry their turkeys. It's a new way to enjoy an old favorite. Just be sure, if you're going to give this a go, you follow a few basic rules. Number one rule: use the fryer OUTDOORS away from any structures.
Here are some other tips:
Never place the fryer close to combustibles, make sure the area is ventilated.      
Use the fryer away from the house and garage.
DO NOT leave the fryer unattended.
Make sure the turkey is thawed and dry because oil and water do not mix.
DO NOT overfill the fryer with oil.
Place the turkey in the fryer slowly so the oil will not splash and start a fire.
Keep children and pets away from the cooker.
Have a fire extinguisher handy while you are cooking.
For those of us going the traditional route, HERE are some other great ideas for making your time together this holiday a safe and enjoyable time.
Have a great Thanksgiving!