Grill Fun And Safety for Summer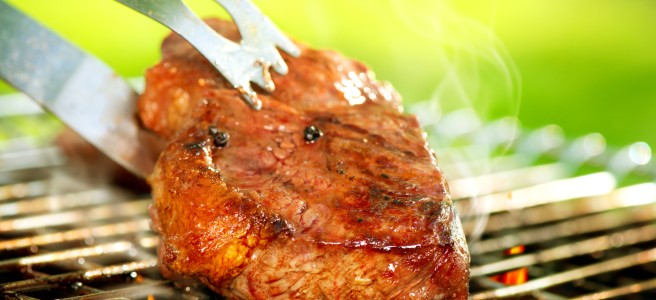 As the weather heats up, families are beginning to dust off the cobwebs and pull out the grill. Who doesn't like a good hamburger, hot dog or grilled steak during the summer season? With a family gathering and good food in mind, here are some tips that would make your BBQ safe for the upcoming season.
Clean the space around your grill. Keep flammable objects and decorations as far away as you can!

Keep a fire extinguisher close by and know how to use it. If you don't know how, then do not try. Call 911 to avoid a dangerous situation.

DO NOT turn on the gas when the grill lid is closed! This could cause a buildup to form inside your grill. When you light it, with gas built up in the lid, a fire could result that may injure you.

Check for gas leaks in the connections and hoses by putting a mixture of half water and half dish soap over them. Then turn the gas on briefly. If there are bubbles in the water, you may have a leak.

Never leave your grill unattended. Fires grow fast and every second counts when putting it out.

Do not overload your grill with food. Too much fat dripping into the flames could cause a flare up that may ignite nearby objects.

Keep your grill away from enclosed spaces to avoid the dangers of smoke inhalation.
Remember, if anything goes wrong, be prepared to handle it or call 911 and have the professionals handle it for you. With these tips in mind, it's time to break out the spatula and get cooking!