Texting and Driving Don't Mix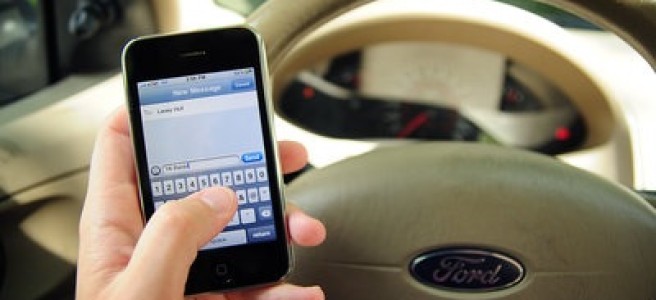 Remember the old campaign? "Arrive Alive! Don't drink and drive!" Now, we've added a new one to the lexicon: Don't text and drive!"
    We've all heard the saying. But do we really understand the dangers involved in the practice? Cars do not have auto pilot. At least not yet. You still need to be completely involved in the driving process. So, what are the facts?
    Textinganddrivingsafety.com's graphs and statistics say that 23% of the auto collisions in 2011 involved cell phones. That adds up to 1.3 million crashes that year alone. About five seconds is the minimal amount of time that attention is taken away from the road while  texting. Those few seconds could be the difference between driving safely and a catastrophic collision. If you are driving at 55 miles per hour and texting, five seconds is equal to the length of a football field without looking at the road. Yikes!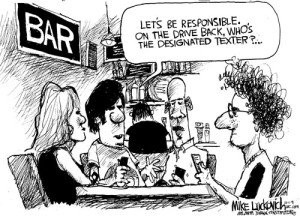 82% of Americans ages 16-17 own cell phones. 52% said they talked on a cell phone while driving, and 34% say that they have texted while driving. Sadly, most young adults don't think that it's a problem. In fact, 77% think that they can safely text and drive and 55% think it is an easy thing to do. While they do not think this is a problem the facts say that teens who text and drive spend 10% of driving time outside of their lane, and close to a possible collision.
    These habits can also be learned from adults who also text and talk on their cell phones while driving. 48% of children have been in a car while the driver was texting and driving and when they get their license they think that behavior is acceptable!
    A Belgium non-profit group did a study in which they tricked students into thinking they had to successfully text and drive to pass their drivers test. The kids said things like "It's impossible", "What you're asking is dangerous", and even "If this becomes law, I'll stop driving." Interesting right? Because statistics show many of them are more than happy to do the same thing on the road once they become licensed.
    If you can't stand even a short loss of contact with the outside world, try a hands free phone. Statistics do show that even these take our attention from the road somewhat, but it's a better alternative to having your eyes stray from the road.The simple and best answer is to put the phone away when you are driving. It worked for us back in the day.   You can wait until you get to a safe place where you can pull off and text. This way you, your passengers and loved ones and everyone else stays safe. And for those people who insist on texting and driving, new laws put in place will help them break the habit, hopefully before any damage has been done.